About Kinnard Chiropractic in Inverness
Kinnard Chiropractic was established July 3rd, 1995. When Dr. Kinnard was growing up he loved to dive around Crystal River and saw a need for chiropractic care in the community with the day to day physical strains and needs of healing in Citrus County.
At Kinnard Chiropractic, We're Different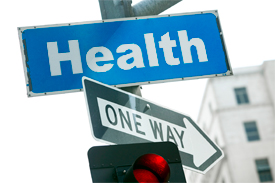 At Kinnard Chiropractic we strive on patient relations our staff always put the needs and well-being of our patients first.
In today's consumer-driven health care environment, patient satisfaction is an important health outcome measure. There have been several surveys conducted in recent years assessing patient satisfaction with chiropractic care, which was found to be extremely high.
In addition, these surveys invariably found that the level of satisfaction was significantly higher for care received from chiropractors in comparison to the medical profession. Surveys have also indicated that chiropractic patients are willing to return for chiropractic treatment for a similar condition and would recommend chiropractic treatment to friends, family, and colleagues. At Kinnard Chiropractic we take a holistic approach to the needs of the patient, considering physical, psychological and social factors and we recognize the value of working with other healthcare practitioners.
What is Chiropractic?
Chiropractic treatment involves using the hands to apply a specific force to adjust the joints of the body, concentrating particularly on the spine. Treatment may also involve working on muscles and using medical acupuncture. Chiropractors treat people with long-standing (chronic) conditions and people with short term (acute) conditions. Chiropractic care can help to relieve pain and restore normal function in many parts of the human body, including neck, spine, pelvis, hips, sciatic nerve irritation, knees, feet, shoulders, arms, elbows, wrists, hands, and jaw.
Contact Kinnard Chiropractic today to make an appointment.